Making rainbows from the rain in 2020!
Statement About Our Annual June Father's Day Potted-Plant-Making and Sing-A-Long "Karma Yoga" Events With Our Elderly and Senior "Family Members"
Happy July ! We sent two beautiful flower arrangements to Marina Pointe Healthcare Convalescent Hospital and Terraza Court Senior Living (Assisted Living), both in Culver City … Due to COVID-19, we were NOT able to visit them for our Annual June "Potted-Plant-Making and Sing-A-Long" events but hope to see them for Yuletide Caroling in December ! Stay Safe ! P.
O.I.F. Challenge Grant To Provide Food Resources And Combat Food Insecurity In Los Angeles
June 10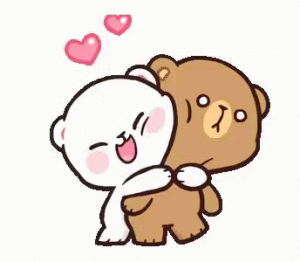 O.I.F. Supporters and Volunteers! We invite you to join our VIRTUAL fundraiser / "challenge grant" to provide food to those adversely impacted by COVID-19. Please click the link below to donate via PayPal or call us to process a debit or credit card or mail us a check ! All of your donations will be given to a couple of established food-based non-profits with proven track records. And, O.I.F. will match your generosity by pledging matching funds up to $ 4,000. For the past 25 years, we have committed ourselves to serving the marginalized, disenfranchised and at-risk populations in Los Angeles County – many of whom are black or people of color. Since we can't produce our June "Karma Yoga" events with our Elderly and Senior "Family Members", we CAN instead celebrate our "Mission Statement" by "Making A Difference …. One Heart At A Time." P. J. Schumacher, Roberta Beitch and Sara Sluss – the O.I.F. Board of Directors.
Happy Pride Month ! Let's celebrate inclusivity and diversity and peaceful co-existence.
July 6
CHALLENGE GRANT UPDATE … Thanks to all who donated during our "challenge" grant so far to raise $ for "food-based" non-profits here in Los Angeles. We donated $ 1,000 each to FOUR wonderful Non-Profit organizations combating food insecurity in Los Angeles. Roberta spoke with each of the charities and they were SO, SO GRATEFUL. The four organizations are : Project Angel Food; Hollywood Food Coalition; A Place Called Home and the Los Angeles Regional Food Bank. The challenge is ongoing & we would love and appreciate your donations. Please go to our donation page & click on the link! We are STILL "Making A Difference … One Heart At A Time" !