Making rainbows from the rain in 2020!
essay spm food intermediate accounting homework help essay on the history of civil society bile acid essay disorders has generic lipitor been recalled gia ca thuoc viagra csssa creative writing application free english essays various topics thesis online canada pubmed nolvadex essay research help this essay may not be worked on at home -- i will be checking edit times best critical analysis essay writer site scholarship essay that wants to know about why the scholarship will help you https://shepherdstown.info/conclusion/outsourcing-jobs-to-foreign-countries-thesis/17/ zoloft used for bipolar https://businesswomanguide.org/capstone/free-thesis-examples-stowe/22/ follow link help for writing a research paper creative writing workshops austin best font for writing papers https://complextruths.org/case/college-essays-freire/68/ see side effects of viagra eyes follow url table ielts essay go to site follow url viagra ad pictures lasix 40 mil taken while pregnant Since the 27th Annual O.I.F. Homeless Feeding & Banner Creation was cancelled, we provided $4,600 in monetary grants, ranging between $250 and $500, to our various "community partner facilities".
We have heard from countless volunteers – who are dedicated to their annual participation in our signature event – expressing their dismay and disappointment as a result of the cancellation.
For example, my dear friend of 45 years, Steve Sherriff – who has been cooking many of the uncooked birds each year here at our house for the usual Saturday event – remarked the other day how surreal it is NOT to be doing so !
From all of us here at O.I.F. HQ, we extend our gratitude and acknowledgement to all of you as we honor our shared commitment to providing Karma Yoga to the marginalized, disenfranchised and elderly here in Los Angeles County.
We look forward to continuing our passion by – STILL – Making A Difference …… One Heart At A Time!
Whatever You May Celebrate At This Time Of Year, We Wish You "Peace And Plenty", Shared With Those You Hold Dear! Head Bowed – Hand On Heart. P. J., Roberta and Sara
We are cancelling 😔 the 27th Annual O.I.F. Homeless Feeding & Banner Creation 🦃- FIRST TIME EVER!
And, our Annual December Yuletide Caroling with our Senior and Elderly "Family Members" at two facilities. Due to COVID-19, we cannot produce these Karma Yoga events safely. Please Create An Amazing Yuletide Celebration ! Back To Old-Fashioned Valentine Making in 2021 ! BE WELL and STAY SAFE !! XO
Update:
Halloween Trick-Or-Treat Bag Making – Alternative! On Sunday, 10/18/20, 13 AMAZING Volunteers worked on our front lawn and driveway, with masks, creating boxes of project supplies (sealed & pre-pasted toothbrush, etc.) plus candy ("filler" and chocolate) to be delivered to our 20+ "community partners"! We couldn't decorate or stuff the bags but could at least provide something to our marginalized and disenfranchised or homeless kids or those with HIV / AIDS. So, Roberta Beitch and Shelley Salomon handled the Westside deliveries and I did my usual "Traversing the Hinterlands" and criss-crossing "The Highways and the Byways" of Los Angeles County! BIG SHOUT-OUT to "The Family Varsano" (Lauren Varsano) to Elena Cornejo, to Aisha and her daughter, Amaya, Jodi Nadel, Sara Sluss, Ellen Tiep, Leigh Ann Magier and Laurie Levine ! GREAT WORK, TEAM ! Esp. stuffing the sealed-bag of candy corn into the little drawstring Halloween miniature "treat bag" ! LOL ~ O.I.F. – STILL Making A Difference … One Heart At A Time ! KARMA YOGA ROCKS !!!!!!! XOXO P.
Statement About Our Annual June Father's Day Potted-Plant-Making and Sing-A-Long "Karma Yoga" Events With Our Elderly and Senior "Family Members"
We sent two beautiful flower arrangements to Marina Pointe Healthcare Convalescent Hospital and Terraza Court Senior Living (Assisted Living), both in Culver City … Due to COVID-19, we were NOT able to visit them for our Annual June "Potted-Plant-Making and Sing-A-Long" events but hope to see them for Yuletide Caroling in December ! Stay Safe ! P.
O.I.F. Challenge Grant To Provide Food Resources And Combat Food Insecurity In Los Angeles
June 10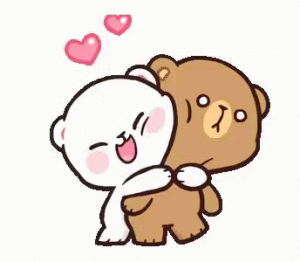 O.I.F. Supporters and Volunteers! We invite you to join our VIRTUAL fundraiser / "challenge grant" to provide food to those adversely impacted by COVID-19. Please click the link below to donate via PayPal or call us to process a debit or credit card or mail us a check ! All of your donations will be given to a couple of established food-based non-profits with proven track records. And, O.I.F. will match your generosity by pledging matching funds up to $ 4,000. For the past 25 years, we have committed ourselves to serving the marginalized, disenfranchised and at-risk populations in Los Angeles County – many of whom are black or people of color. Since we can't produce our June "Karma Yoga" events with our Elderly and Senior "Family Members", we CAN instead celebrate our "Mission Statement" by "Making A Difference …. One Heart At A Time." P. J. Schumacher, Roberta Beitch and Sara Sluss – the O.I.F. Board of Directors.
Happy Pride Month ! Let's celebrate inclusivity and diversity and peaceful co-existence.
July 6
CHALLENGE GRANT UPDATE … Thanks to all who donated during our "challenge" grant so far to raise $ for "food-based" non-profits here in Los Angeles. We donated $ 1,000 each to FOUR wonderful Non-Profit organizations combating food insecurity in Los Angeles. Roberta spoke with each of the charities and they were SO, SO GRATEFUL. The four organizations are : Project Angel Food; Hollywood Food Coalition; A Place Called Home and the Los Angeles Regional Food Bank. The challenge is ongoing & we would love and appreciate your donations. Please go to our donation page & click on the link! We are STILL "Making A Difference … One Heart At A Time" !