Thanksgiving Blessing Bags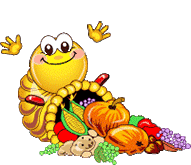 As an alternative to our Annual "Homeless Feeding and Banner Creation", O.I.F. volunteers will assist in creating Thanksgiving "Blessing Bags". Bring the holidays to those who may not otherwise celebrate such ~ whether by intention, lack of means, or circumstance ~ due to homelessness, loneliness, despair, apathy, disabilities, poverty, lack of family, or perceived lack of deservedness.
This project benefits children who are abused, neglected, abandoned, orphaned, developmentally disabled or learning-disabled, homeless, runaways esp. those who are LGBTQ, or children whose lives have been adversely impacted by HIV / AIDS and homeless adults. Volunteers will help a less fortunate or disadvantaged child or homeless adult feel that they are deserving and worthy of attention, care and celebration. And, enhance and strengthen their self-worth and dignity.
VOLUNTEER ROLES AND RESPONSIBILITIES:
Volunteers will fill holiday-themed bags with various items, such as socks, granola bars, toothbrushes, toothpaste, hand sanitizer, etc.
Time Commitment: 3 hour (minimum)
Requirements: No special skills or experience are required except an open heart and playful spirit!
PLEASE NOTE: Mandatory Minimum Participation Fee of $5.00 per person
WHEN:  Saturday, November 26, 2022, From 9:00 AM – 5:30 PM 
WHERE: 7726 W Manchester Ave., Playa Del Rey, CA 90293