---
CELEBRATING 20 YEARS OF "KARMA YOGA" TO THE DISENFRANCHISED MEMBERS OF OUR GLOBAL FAMILY HERE IN LOS ANGELES COUNTY !!

Our focus is on Los Angeles County where we serve the elderly, the homeless, children whose lives have been impacted adversely by HIV / AIDS, and children who are abused, neglected, abandoned, orphaned, runaways, learning-disabled, at-risk or disadvantaged.
---
Yuletide Caroling with Our Senior "Family Members" – 2 Events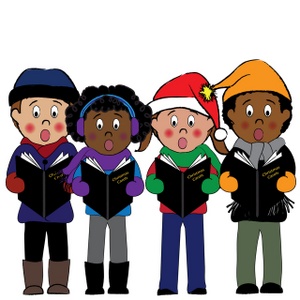 Come raise your voice in song and help lift the spirits of our Seniors and Elderly "Family Members" During The Holiday Season with One Incredible Family ! Two opportunities to sing Yuletide Carols and Chanukah Songs with GLEE at local Senior Centers!
Volunteers will sing seasonal songs and yuletide carols, will shake sleigh bells and will interact with senior citizens. Ability to sing is not required ! Please don't sign up if you can't stay the entire time.
Requirements: No special skills or experience required except an open heart and playful spirit ! Please feel free to bring sleigh bells or other percussion with you !! Please wear festive and / or "seasonal" clothing, if at all possible.
Sunday, December 9, 2018
2:00 pm – 4:30 pm
Marina Pointe Healthcare & Subacute Convalescent
(310) 391-7266
5240 So. Sepulveda Blvd., Culver City
(Between Braddock & Jefferson)
Click to register for the 12/9/18 event!
AND/OR
Sunday, December 16, 2018
2:00 pm – 4:30 pm
Meridian of Culver City Assisted Living
(310) 838-7800
10955 W. Washington Blvd., Culver City
(Between Sepulveda & Elenda)
Click to register for the 12/16/18 event!