---
CELEBRATING 20 YEARS OF "KARMA YOGA" TO THE DISENFRANCHISED MEMBERS OF OUR GLOBAL FAMILY HERE IN LOS ANGELES COUNTY !!

Our focus is on Los Angeles County where we serve the elderly, the homeless, children whose lives have been impacted adversely by HIV / AIDS, and children who are abused, neglected, abandoned, orphaned, runaways, learning-disabled, at-risk or disadvantaged.
---
25th Annual Homeless Feeding & Banner Creation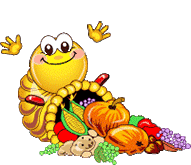 Help us open cans, stir, cut, chop, mash, slice, bake, ladle, draw, color, be artistic, package, deliver, serve and INSPIRE!
Saturday, November 24th, 2018
6:30 am – 8:00 pm
Westchester Masonic Center
7726 West Manchester Avenue, Playa Del Rey
West of Lincoln Blvd., Just east of Saran Avenue
Enter via parking lot behind center
PREPARATION OF MEALS & BANNER CREATION: 6:30 AM – 1:00 PM
(Continental Breakfast Provided)
ASSEMBLY & PACKING: 1:00 PM – 4:00 PM
DELIVER, SERVE & CLEAN-UP: 4:00 PM – 8:00pm
WE CAN USE THE FOLLOWING:
TURKEYS Cooked at your Home! (Well-cooked, 18-25 lbs.) delivered to us (minus drippings please!)
Pies, Rolls, Juice Boxes & Waters
Have a Van or Truck for Delivery? Please let us know!
Event Participation Fee : Minimum Donation = $ 5
Click to register for this event!